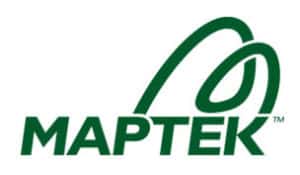 Founded over 30 years ago, Maptek™ is a leading provider of innovative software, hardware and services for global mining. Maptek products are used at more than 1700 sites in over 65 countries, with solutions across the mining cycle from exploration to reclamation. Vulcan™ is the premier 3D mine planning and modelling package. I-Site™ is integrated hardware and software for 3D laser scanning, surveying and imaging. PerfectDig provides a platform for design conformance. BlastLogic™ is intelligent 3D drill and blast management software. The Eureka™ environment is ideal for visualising and interpreting geophysical, seismic data and downhole logging information. Sentry is a laser-based warning system for continuous risk monitoring of areas of highwall instability and movement. Evolution provides strategic and tactical scheduling and optimisation tools.

Leapfrog® is a 3D software suite that is setting the standard in geological modelling. It creates the time and opportunity to reduce geological risk for both the users and their organisations.
Leapfrog achieves this with an unrivalled implicit modelling engine, the first of its kind. This engine allows models to be built and updated directly from the data, without the need to wireframe.  Leapfrog can harness well over one million data points with incredible speed. Geological understanding can be improved by duplicating models to test various hypothesis.
Leapfrog is crafted for geologists, with logical workflows and a beautifully simple interface.

Formed as a partnership between UC Berkeley's Haas School of Business, the College of Engineering, and the Office of the Vice Chancellor for Research, SkyDeck combines the consulting know-how of traditional accelerators with the vast resources of its research university.
This robust partnership is coupled with SkyDeck's unique mentorship program to create a powerful environment for startups. Its SkyAdvisors, Partners, and large network of accredited investors connect their SkyTeams to the expertise and capital they need to launch and grow…to the moon.
TAGAsoft were accepted into the SkyDeck program as a hot desk team as part of the Spring 2017 cohort, in December 2017, and have continued as a hot desk team through the Fall 2017 intake.