3D Effects in Slope Stability Analyses
By Robert Pyke Ph.D., G.E.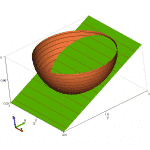 The short answer to the question "what is the difference between 2D and 3D analyses of slope stability by the Method of Slices" is that it can be significant and varies in surprising ways. The examples below illustrate some of the differences, but these are just the tip of the iceberg.  Read More
Selection of seismic coefficients for use in pseudo-static slope stability analyses
By Robert Pyke Ph.D., G.E.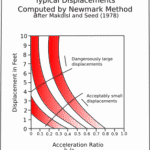 Analyses of seismic slope stability problems using limit equilibrium methods in which the inertia forces due to earthquake shaking are represented by a constant horizontal force (equal to the weight of the potential sliding mass multiplied by a coefficient) are commonly referred to as pseudo-static analyses. Read More